Save on Repairs, Renovation with Used Automotive Parts in West Haven, CT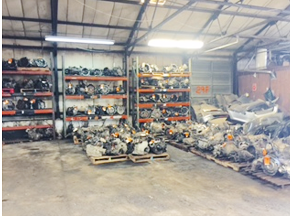 There are several key reasons why you should consider buying used automotive parts. If you want to think about all of them, be sure that you put the price at the top of your list. You've made a major investment when you purchased your car and you certainly want to do all you can to keep it running smoothly and safely. You will need to replace a few parts now and then, which can be expensive.
How to Save
But you can save a lot of money and still get excellent performance when you buy used automotive parts in West Haven, CT from a company that many customers trust for affordable quality. Sometimes you need replacement parts because the original part wore down during normal use. You may also need to make repairs because of serious damage to the vehicle. In either situation, you'll be best served by getting your parts from a reliable supplier that doesn't compromise on quality.
Used parts are generally easy to find but if you're not sure just where to start, contact us so the experts can help you get started. People are looking for good used auto parts more often and the leaders in this field keep an extensive inventory for you to choose from.
Environmentally Friendly
When you want to do your part to protect the environment, you can make your automotive parts purchase "green" by going with quality used products. You'll help reduce the demand for new parts, which consume more resources during production. It's a way for you to reduce pollution that is often an after-effect of the manufacturing process.
Used parts are a great idea when you are doing the repair work yourself. You're saving money by performing much of the labor so why not save even more by getting parts from a dependable supplier? This reduces your repair expenses or your renovation expenses when you have to pay close attention to the budget. Contact us today to find the best deal on auto parts from our salvage yard, or to use our wrecking services.